We seek to connect millions in prayer and the greatest efforts in revival, evangelism, and extending the kingdom of God above all else.
Ten Million Fierce will Join Shatter SIIU AND REEP evangelism mission, Shatter prayer intercession/spiritual warfare agenda …. with the goal of joining millions of believers in the most powerful, passionate agenda on the planet. It will use the Shatter training courses with the goal that …. Any and every believer in Christ can be surrendered to and launching out to become the powerhouse of a servant in Christ as we were intended to be.
I believe the greatest works, exploits and ministry can be done………. needs to be done right now and unto the very end. And we do not have much time to do it, so step up and take hold of Jesus.
Not that I have already attained or have already been perfected, but I follow after
it so that I may lay hold of that for which I was seized by Christ Jesus.
Philippians 3
These are the goals that we will seek in all the ministry here, training we give and …. boots on the groundwork that is being and will be done.
FIRST: THE LORDSHIP OF JESUS
BECOME VERY POWERFUL AND GROW DEEP IN YOUR PERSONAL RELATIONSHIP TO JESUS
Be fully given over to Jesus seeking to be under His Lordship, grow dynamically, clothed with and filled with the power of the Holy Spirit. Seeking to grow very deep in the Word of God and the Power of God under the Lordship of Jesus…. seeking to be Christ like in life and speech and bearing fruit just as we are designed to Eph 2:10-11; John 15: Acts 1:8. You cannot do much without becoming power in Christ Jn. 15
SECOND: PRAYER INTERCESSION
TO BECOMING POWERFUL IN EFFECTIVE PRAYER
Become deeply knowledgeable in the word and immensely powerful in prayer and intercession. Seeking to do all God wills in prayer and seeking all that God has to advance the Kingdom of Christ. This includes powerful answers to prayer, God's awesome intervention, miracles, signs, and wonders and …. all you see exampled in the book of Acts and all that the promises of God opens up to us… nothing is impossible to those who believe. Ephesians 3:20-21
THREE: SOUL WINNING
TO BECOME POWERFUL AND EFFECTIVE IN SOUL WINNING/MISSION
To give yourself to the Great Commission of Christ Matthew 28; Mark 16. To seek to win as many to Christ as you can. To be laboring actively (every week) seeking to win the lost to Jesus with the power of the Holy Spirit leading. To pray for and seek the salvation of your family, work friends, school friends, your neighborhood, city, and nation to be ….to become powerful in 'global evangelism' and seeking to win the MOST…that non should perish. John 3:16-17; John 1:12-; 2 Peter 3 and 1 Timothy 2
FOUR: HEALING & RESTORATION
TO BE EXPERIENCED IN PRAYER FOR HEALING AND SEEING LIVES RESTORED
To know the mission of Jesus in Luke 4 for Salvation, Healing, Deliverance, and restoration. Jesus is Savior, Healer, Deliverer, and restorer. Healing is central to Jesus' life, mission, and the co-mission of the church. To pray for, expect and seek the awesome healing of Jesus. Luke 4; Acts 6-8; James 5; Ps 30; Ps 103.
FIVE: SPIRITUAL WARFARE
TO BECOME POWERFUL AND EXPERIENCED IN SPIRITUAL WARFARE
Jesus came to destroy the works of satan 1 John 3:8 tells us! Jesus came to expose, expel and defeat satan, demons and fallen angels Colossians 2:15. Jesus saves/delivers us from satan/demons Colossians 1; Eph. 2 and gives us authority to trample on all dark powers…to over come all the power of the enemy and defeat them. Believers must become powerful in the word, in the Spirit and by experience (prayer, resisting and overcoming) in spiritual warfare. Know how to be aware, alert, use your authority, have on the armor and expel demons off - out of people and see the triumph of Jesus… remember demons tremble at Jesus name and the church (believers) are to be so powerful that the 'gates of hell and all that's coming out of them cannot prevail -win over- or withstand the astounding advance of the body of Christ. Ps 23, Ps 91; Luke 10; Eph 6; 1 Peter 5:8.
SIX: DELIVERANCE
TO BE EXPERIENCED DEFEATING AND IN EXPELLING DEMONS
To example a powerful Christ filled, Word filled, Spirit filled life with victory over the world, the flesh, and the devil…over demons and fallen angles. Jesus has given every believer the full authority to tread on, trample and command-order-demand all demons to be expelled. Expel demons from the demonized and be powerful in spiritual warfare prayer against demonic powers, rituals, astral, spells, hexes etc. To come against all dark powers and see their defeat as you win souls and help the church be strong and powerful. Luke 10:19; Colossians 2:15; I will build My church, and the gates of Hades shall not prevail against it. Matthew 16:18
SEVEN: GREAT EXPLOITS
TO LAUNCH OUT IN FAITH TO ACCOMPLISH THE WORKS OF JESUS
As in the book of Acts the up front and center is the mission of evangelism in the power of the Holy Spirit ...with the works of Jesus, healing, deliverance, miracles, signs, and wonders…. Jesus with us in the very work Mark 16:20. Launching out in faith trusting Jesus for all the grace, mercy, power and help that Jesus will give. To see that billions could be saved, the greatest revivals ever can come, that abortion can be abolished, the drug scourge -human trafficking- ritual abuse-corruption in government can all be prayed against with …. power to move mountains... and millions can be set free, evil can be triumphed over and a …. never backing down faith that glorifies Christ in everything will be a powerful witness. Nothing is impossible to them that believe…Jesus Luke 1:37; Eph. 3:20-21; but the people who know their God shall be strong and carry out great exploits. Daniel 11
EIGHT: FIERCE
TO BECOME FIERCE AGAINST RADICAL EVIL AND SEEK TO DEFEAT IT
To become fierce and outraged against all radical evil that is here and that is to come. To be bold as a lion and confront evil individuals lead them to Christ .... and or see them get jailed. To rise-up and go after-against all radical evil including abortion, human trafficking, satanic ritual abuse, drug trade, corrupt government. To stand against, warn against and get people out of the grip of darkness ....and dark powers. To pray in God's power against all radical evil…. Confront it- expose it and rejoice that Jesus is coming to end all radical evil forever! Pr. 28:1; Ps 23 …walk through the valley of the shadow of Death……we will fear no evil for God is with and for us. Romans 8
NINE: REVIVAL
TO SEEK MASSIVE REVIVAL FOR THE BODY OF CHRIST
To seek to build up the body of Christ and seek the church to become the powerhouse that it should and can be. To do all we can to love one another that the world will know we are Jesus' disciples. To gather in His Name and Presence. To worship, pray, and minister in the power of the Spirit of God and help unleash all the grace and works of Jesus. To seek God for the greatest of revivals ever in history. To seek tens of millions of believers become powerful and hundreds of millions to be saved. Acts 2 4 6 8…
TEN: EVEN MORE
TO BECOME MORE AND MORE POWERFUL IN CHRIST UNTO THE VERY END
To never stop growing and becoming powerful in the Word of God, the Spirit of God, and the Works of Jesus that we are created in Christ for Eph. 2:10-. To overcome struggles, to rise again and again in Christ knowing that His mercies are new every day. That each day counts in our growing and doing the ministry of Jesus. The Father will sharpen us to do even more. John 15; Acts 9:22.
But seek first the kingdom of God and His righteousness,
and all these things shall be given to you.
Matthew 6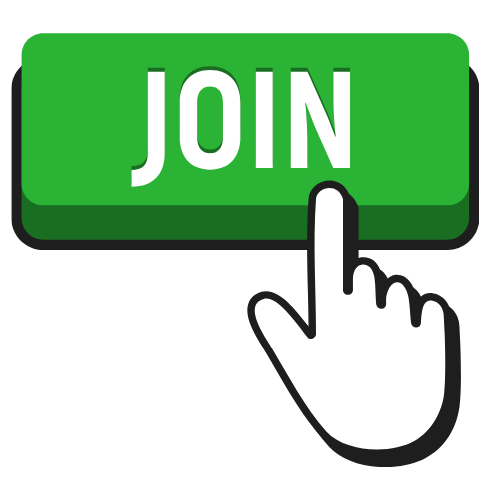 Join Now!
Yes, I want to be one of the 10 million fierce and powerful believers as stated here in the 10 points. I refuse to be a subnormal Christian and seek to renounce the fallen world system, the old sin nature (flesh) and the devil…. I surrender to Jesus Christ fully and I will launch out in faith right now to take hold of Jesus and all that He has to fill me with …and to have me accomplish great works for His mission.
TOTAL SURRENDER AND LAUNCH OUT IN FAITH TO BECOME AND DO ALL OF THESE 10 BIBLICAL PRINCIPLES
STEP ONE
I SIGN UP TO BE ONE OF THE THOUSANDS OF PRAYER INTERCESSORS AND WARFARE PRAYER WARRIORS
STEP TWO
I WILL BEGIN TAKING TRAINING COURSES AND KEEP TRAINING DAILY
Start with Confronting the Powers and Join in the live ongoing BOOK OF ACTS HERE
STEP THREE
FILL OUT THE SHATTER SIIU APPLICATION AND SEND IT IN (HERE)
STEP FOUR
JOIN OR START A TEAM (SEE SIIU MINISTRY TEAM MANUAL/coming 5/22/2021 HERE)
Sign up with your email to the PREEMPTOR which is free and will be sent out daily with the newest audios, mp3s, course training and updates.
"History has yet to see the greatest, the mightiest and the most powerful acts of God in Christ and history may yet see some of the most astounding people of faith that it has ever recorded!"
Hebrews 11:6; Daniel 11